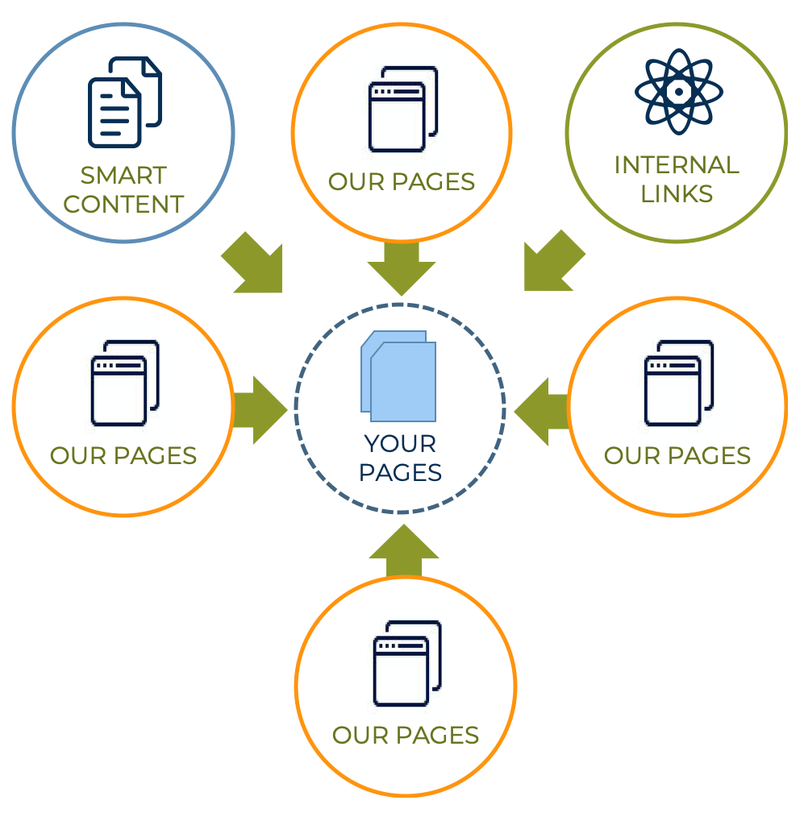 We determine what MarketPage™ technologies you need: Marketing Pages, SmartContent, and/or Internal Linking Solutions
Marketing Pages: MarketPage™ can create thousands to millions of Marketing pages that look just like your website, leveraging multiple data sources. These Marketing Pages are hosted in a sub-directory of your site and matched to your branding guidelines, and all traffic captured by the pages is driven into your conversion pages. They utilize all MarketPage™ technologies to create the ideal, highly performant landing pages for organic search, paid search, email marketing, and more.
SmartContent™: MarketPage™ can also augment your existing e-commerce or CMS pages with SmartContent - a hybrid human-written and data-driven technology that can generate unique, useful, highly structured content for up to millions of pages.
Internal Linking Solutions: MarketPage™ can significantly enhance existing CMS or e-commerce pages with multiple advanced internal linking solutions. It can manage the flow of link equity site-wide, and/or create highly relevant related cross links to connect isolated content in order to improve rankings, fix indexation issues, improve conversion, and more.